tel 973.239.7610 | fax 973.239.7613
Welcome to Repromatic Printing - meeting your printing needs for over 35 years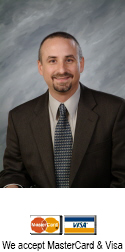 Welcome! Whether you're a repeat or first-time visitor, we hope you find this website helpful and informative.
Repromatic Printing Company has been serving the printing needs of northern New Jersey for more than 37 years, and I draw on my almost 30 years of printing experience to provide our customers with solutions to their printing needs.
We do promotional and operational printing - Booklets, Brochures, Business Cards, Copies, Envelopes, Flyers, Letterhead, Labels, Newsletters, Package Inserts, Point of Purchase, Posters, Price Sheets...along with an array of Business Forms. We want to be your partner in printing.